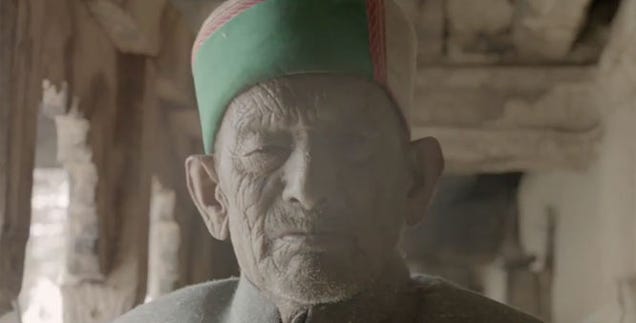 Have you heard of Mr. Shyam Saran Negi? He is a 97 year old man hailing from Kalpa, Himachal Pradesh who retired as a government primary school teacher in 1975. But he is not an ordinary man. He is Independent India's first voter. Hailed as 'Masterji' in the Kalpa village (known as Chinni earlier), he still recollects and tells stories about the first election vote cast - he was 34, it was heavily snowfalling in Himachal Pradesh, road pathways were closed, but Mr. Shyam made sure he casts his vote.

Google India has a penchant for storytelling and touching hearts of its users. Yet again Google has beautifully portrayed Mr. Shyam's story as a "Believer in power of democracy since 1951" - It will definitely give you Goosebumps and inspire you to cast your right to vote. Watch the video and #PledgeToVote:
If these couple of videos are not convincing enough, then you can also get a customized exclusive video with your reason to vote pluck card held by your celebrity of choice from a list here. Do visit Google Election Pledge to Vote section to pledge your reason to vote and also browse over the various reasons of why India is casting their vote. I pledge to vote for a better, developed and corruption-free India. What is your pledge?